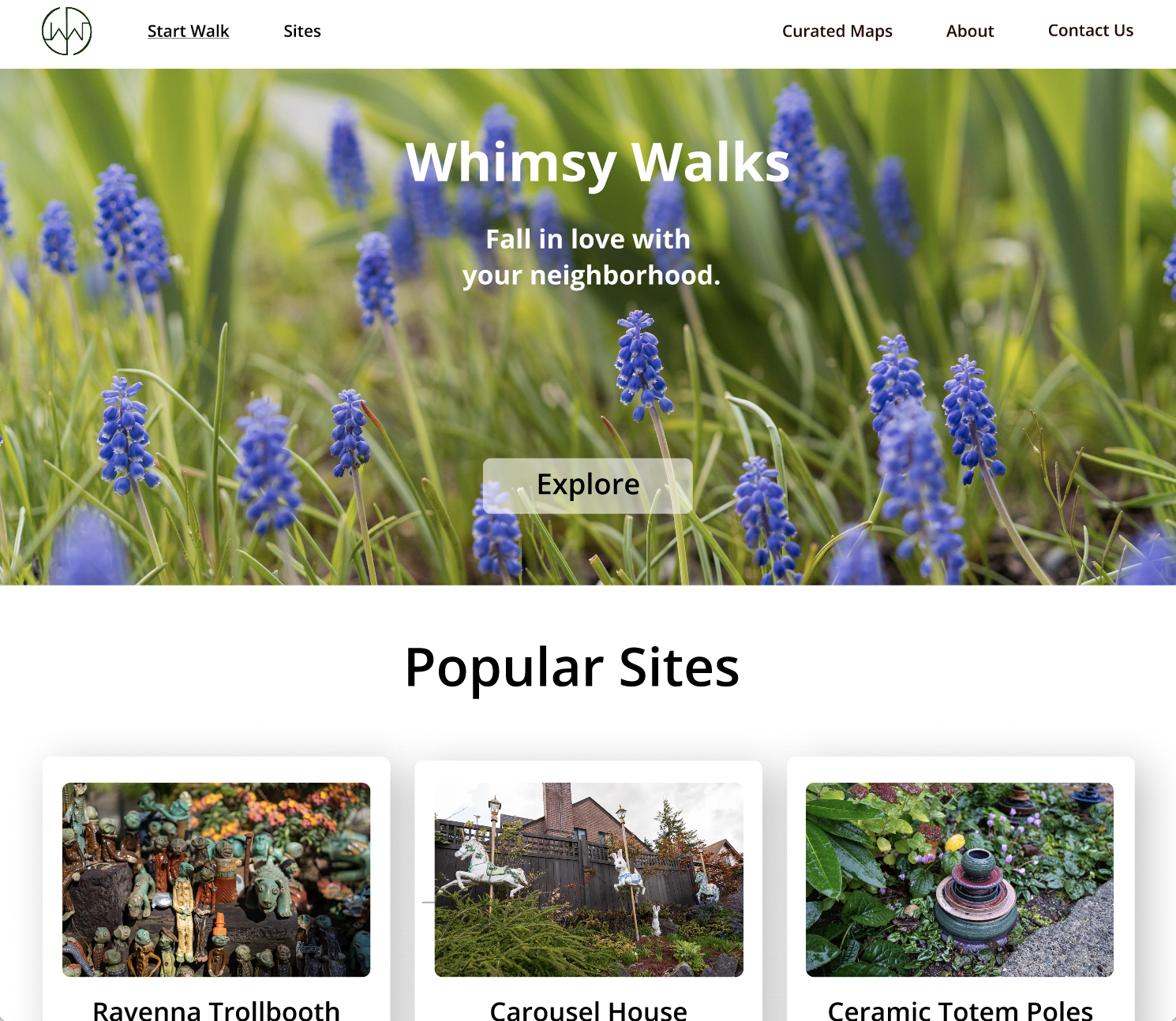 Project Overview
Whimsy Walks is an online platform that encourages residents of the greater Seattle area to explore their neighborhoods and get exercise at the same time. However, the current Whimsy Walks website is a disorganized list of art sites, making it hard to find walking routes.
This study is a class project for BIMD 491 User-Centered Design.
Timeline
Overall: 9+ weeks

Discovery & Research: 5+ weeks

Design & testing: 4 weeks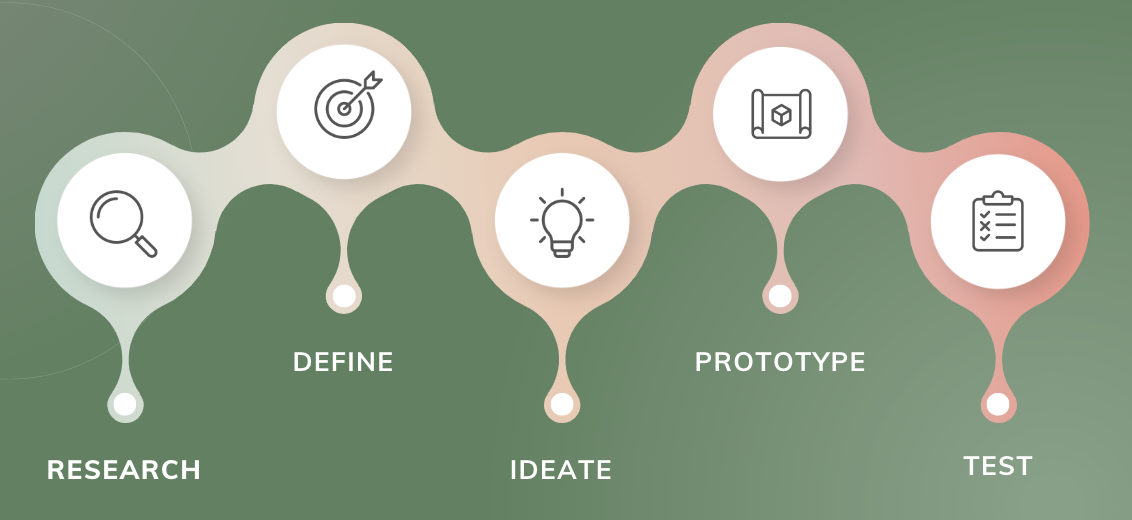 Define
Hunt Statement
As a team, we will research how Whimsy Walk users use the product to best assist them with building an updated site that will replace the current website with an enhanced navigation system that will guide the users through the community safely, and with ease. We will conduct user research and usability testing with local artists and residents to create a navigation map and other features to create a user-friendly design.
Research
To further explore our design problem space, we identified various stakeholders involved and employed three research methods to better understand our potential users - survey, semi-structured interview, and focus group.
STAKEHOLDERS
The stakeholders we are focusing on are our current and new artists interested in featuring their work through this project. So far, Whimsy Walks already includes several contributors spread throughout the area of Seattle, e.g., Green Lake, Ravenna, U-District, Roosevelt, and Maple Leaf. Our goal is to interview the current and potential contributors to understand their needs and values better. We will use the data we collected to create a better user experience for them in a likely Whimsy Walks mobile app.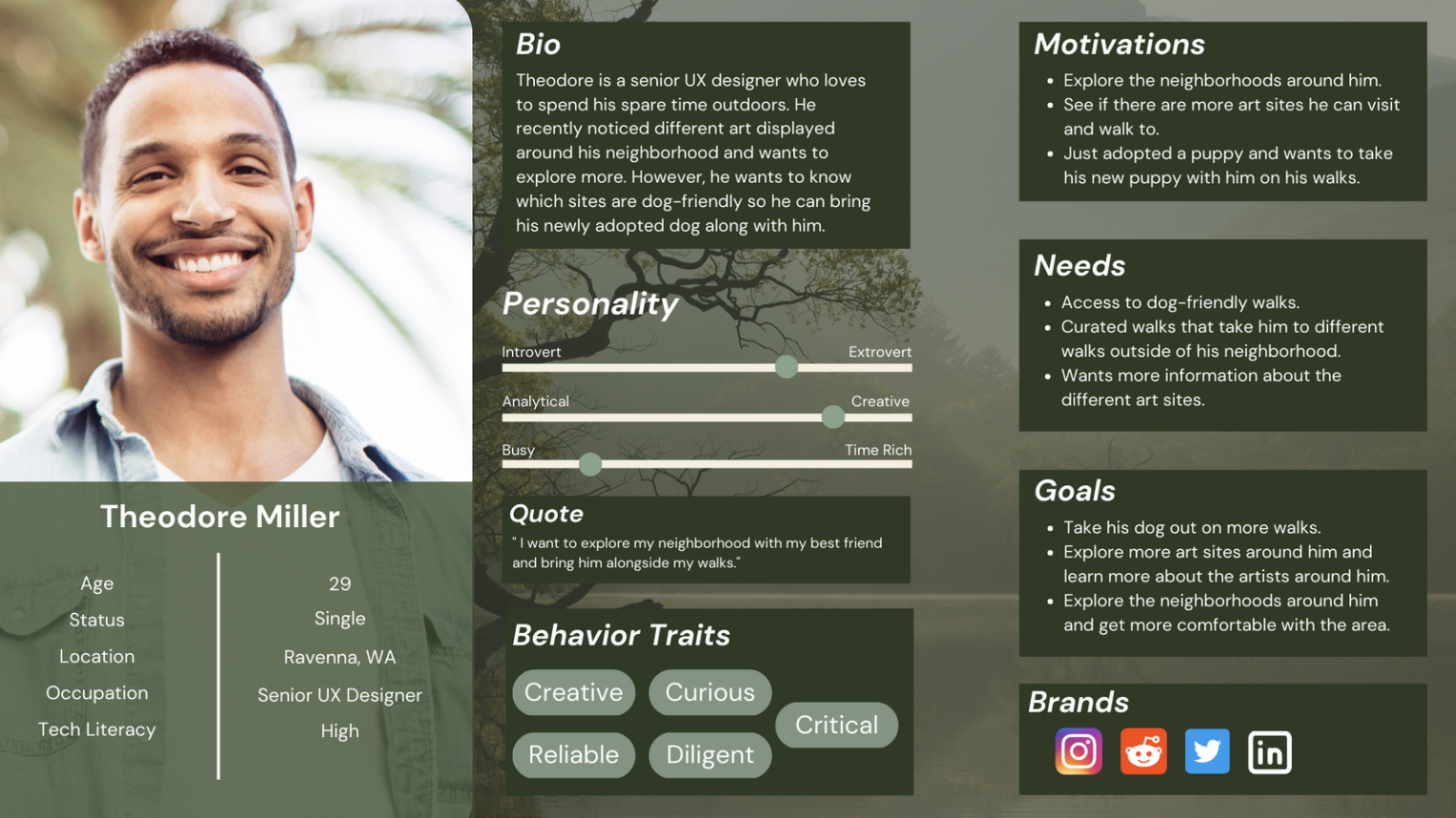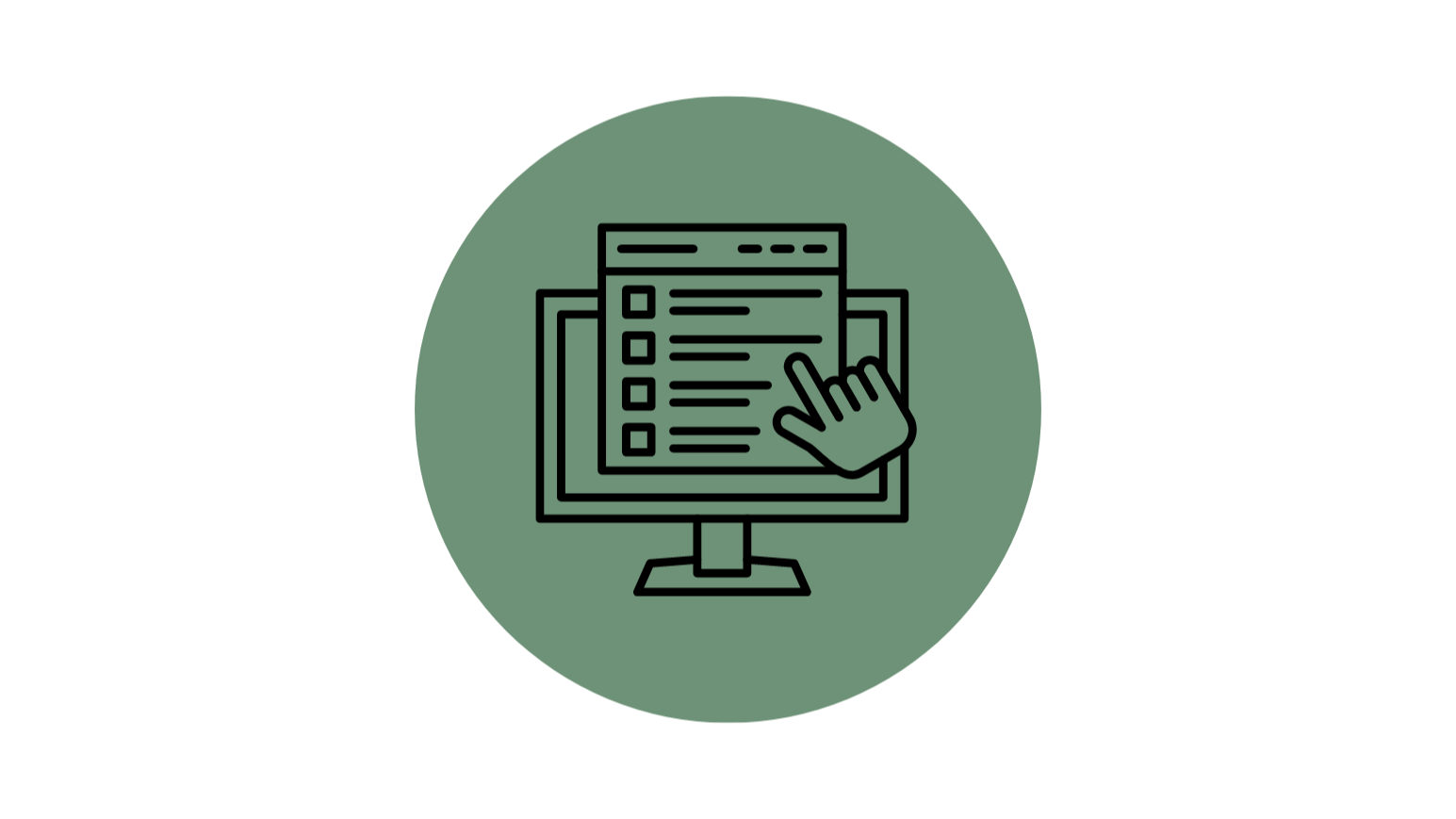 Survey Responses- 15
As our targeted user group consists of two different personas, we distributed a questionnaire to discover what activities and how often people walked and viewed arts to get a general understanding.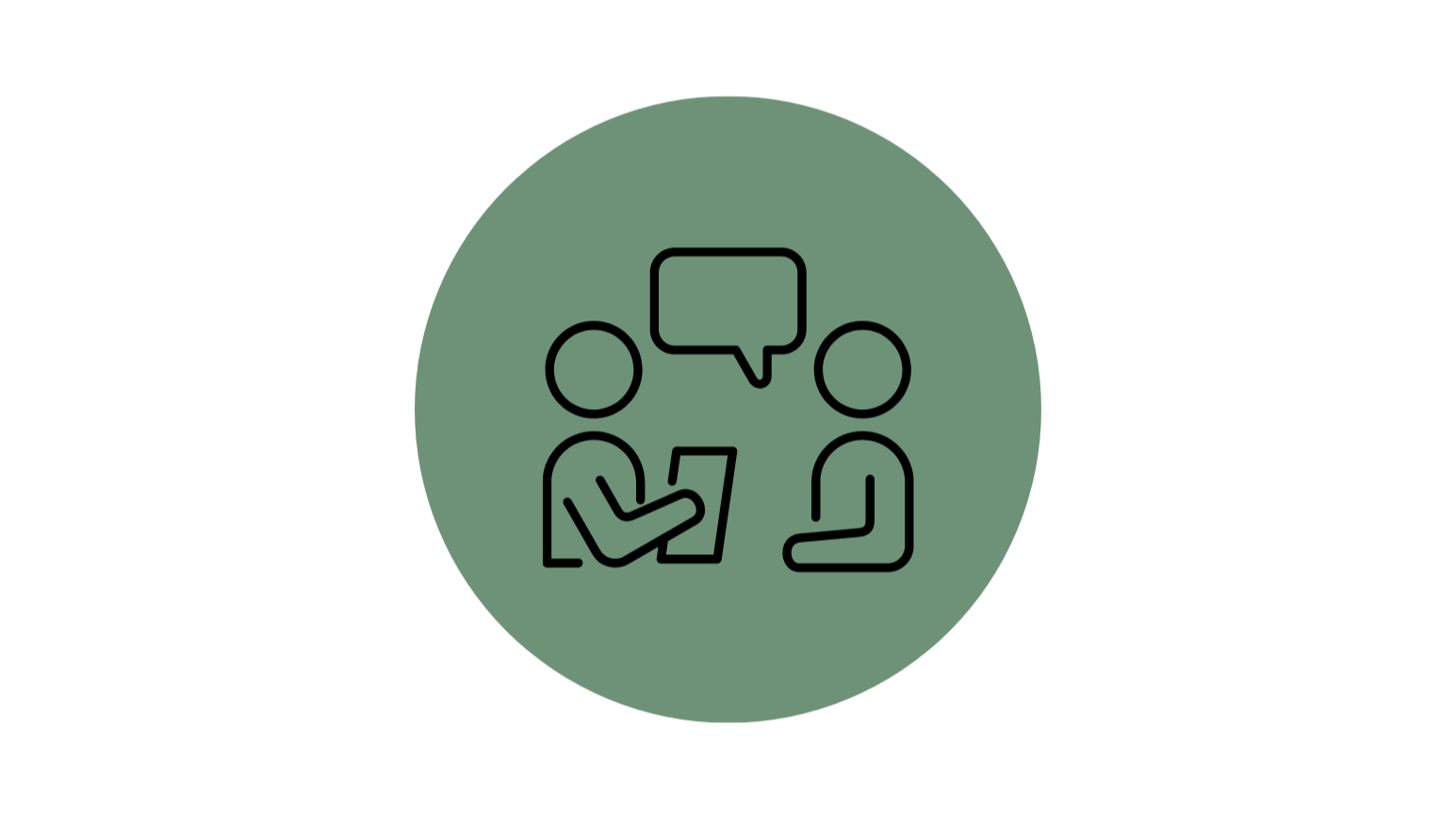 Interviews- 4
We conducted interviews to understand people's motivations for going outside, what kind of arts they would be interested in, and how they feel about their location information being collected and used.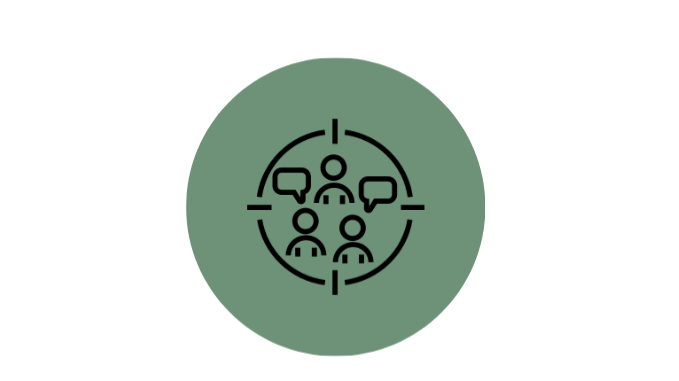 Focus Groups- 2
Our focus group provided us with a diverse set of perspectives about what their concerns are and what they would like to know about Whimsy Walks before using it.
Idea Gathering
We collaborated on Mural to share our ideas and gather information. We all gathered information on our own specialties and met together to share them. Then, we decided which direction to go and made sure we continued our research and tried multiple options to get to the best possible design.
Ideate
Concept
An updated redesign of the Whimsy Walks website where everyone can sign up to share their art, plan ahead what to visit during walks, and stay up to date with the latest artists' work and news.

• Community - A space where artists and visitors can share and connect with each other. Here, they can stay up to date with the latest work and plan their walk routes.

• Sharing - Users are able to submit a work/artifact they came across, that'd like to introduce to Whimsy Walks.

• Encouragement - This feature will you to like and leave feedback from visitors to the artists. Allowing all users to network and leave positive words and messages.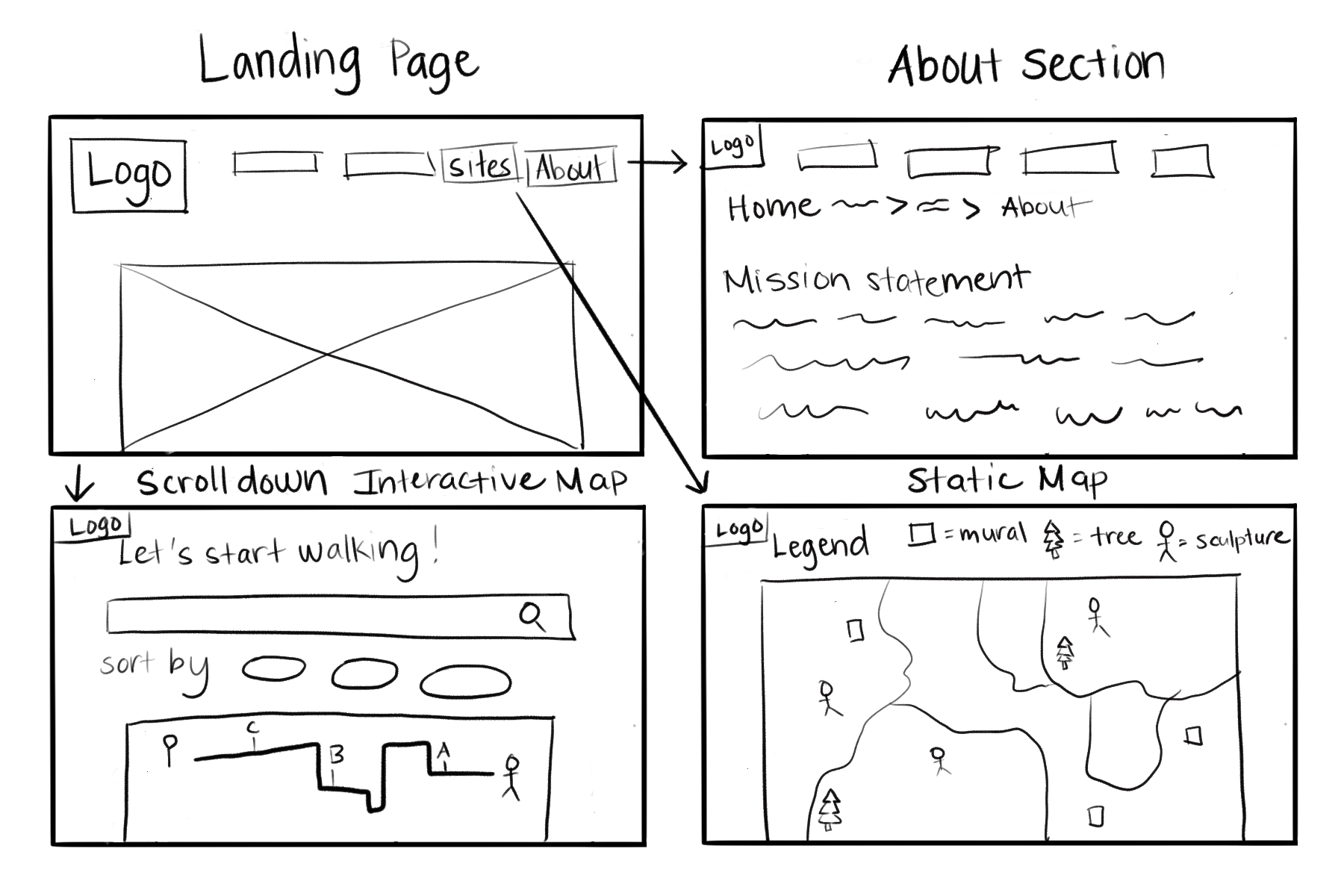 Design: Beginning Phase
low-fidelity mockups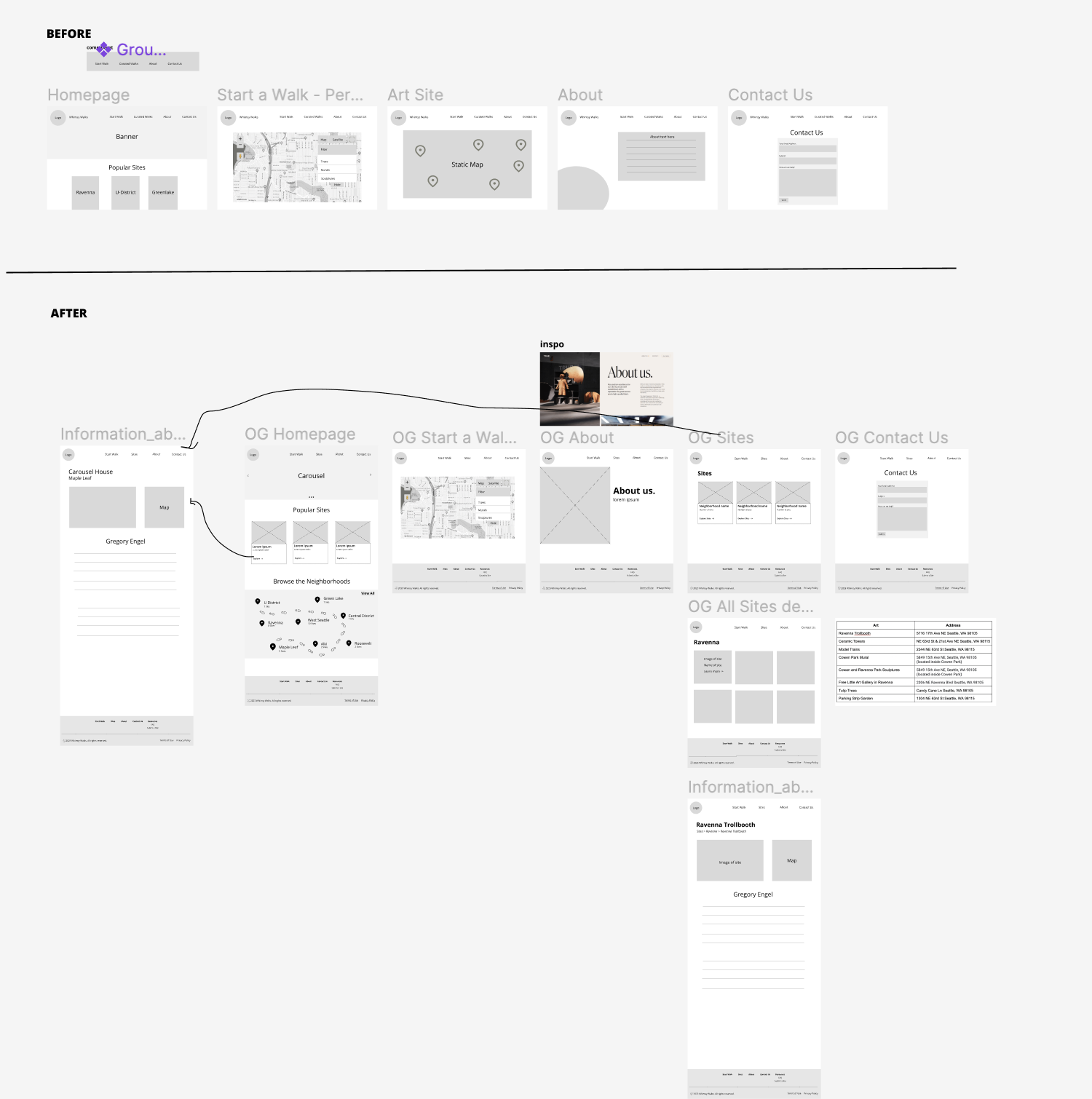 Validation
Usability-testing
As a team, we were able to get some feedback from other classmates and our stakeholders before moving on to designing our high-fidelity prototypes. We performed a usability test which helped us recognize some of the features users needed for a user-friendly experience.
Here's some feedback we received from our usability testing:
Improve the navigation system by including a search engine.
Enhancing the integrated direction feature by collaborating with an IT developer.
Include an accessibility feature button.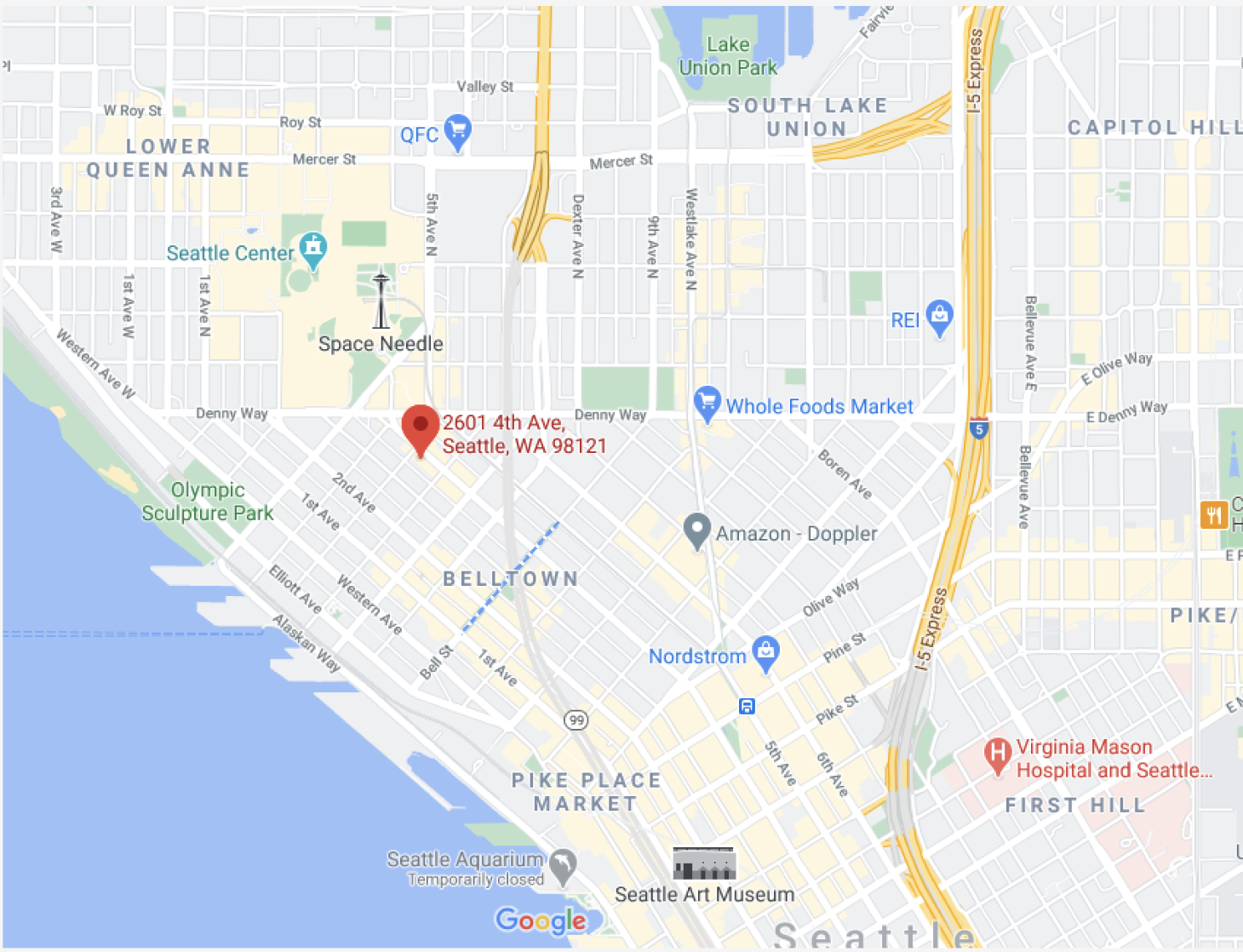 Areas of further research
After conducting our final usability testing, we decided we were going to continue working on our 'Start Walk' feature to enhance user interaction and experience with our product. Doing so will allow our users to navigate through the different sites with ease.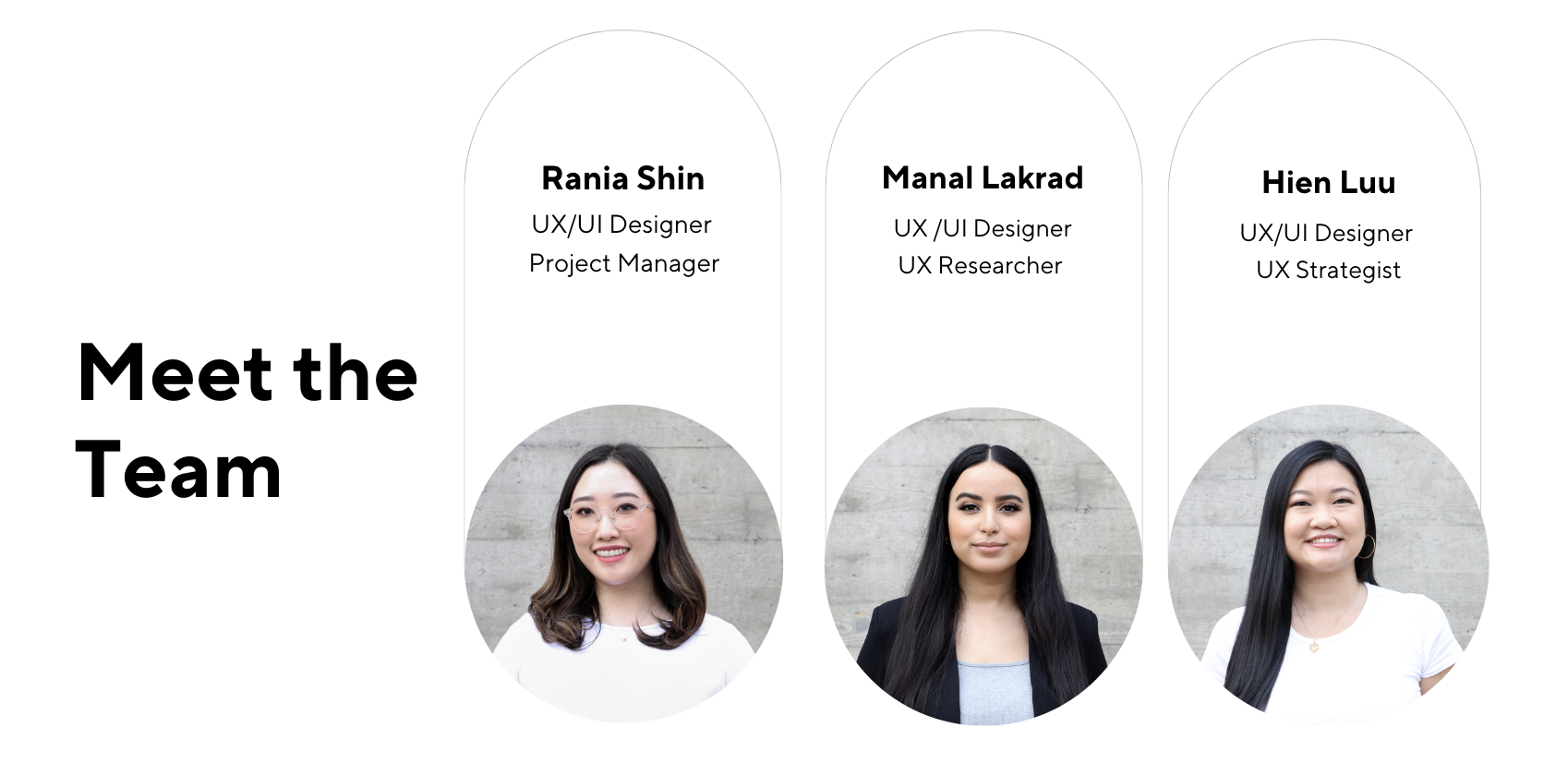 Thank you for reading my case study!
Want to work with me? Feel free to contact me!
...or just say hello on my social media.